Window Art for Kids: Fun and Easy DIY Projects for Decorating Your Home's Windows
Window art is a fun and creative way to add some personality to your home's windows. Kids love creating art, and decorating windows can be a great way to showcase their work. There are a variety of ways to create window art, from simple stick-on decals to more complex DIY projects. In this blog post, we'll explore some fun and easy DIY window art projects for kids.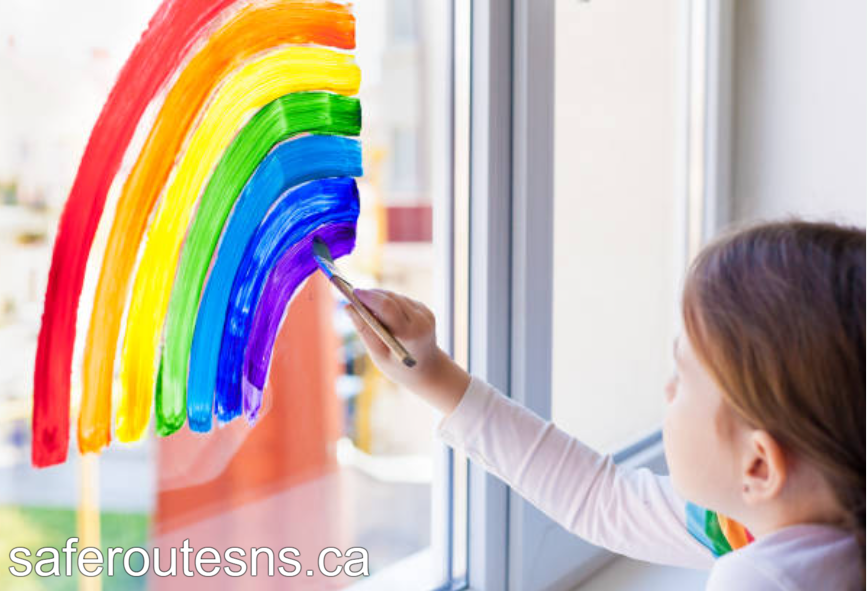 Window Clings
Window clings are a great way to add some color and fun to your windows without any messy cleanup. All you need is some colorful craft foam, scissors, and a few simple templates. Cut out the shapes and designs, and stick them to your windows for an easy and fun way to decorate.
Sun Catchers
Sun catchers are a great way to add some sparkle to your windows. All you need is some clear contact paper, colorful tissue paper, and scissors. Cut out the tissue paper into different shapes and sizes, and stick them onto the contact paper. Once you're done, hang them up in your window and watch the sunlight dance through the colors.
Painted Windows
If your kids love to paint, try painting your windows with washable tempera paint. This is a great way to create a temporary art installation that can be changed with the seasons or special occasions. Use stencils or freehand designs to create a unique and colorful window display.
Window Murals
If you want to create a more permanent window art display, try creating a window mural. This can be done with washable paint, but acrylic paint or spray paint may work better for a more lasting effect. Choose a theme, such as a nature scene or a favorite cartoon character, and let your kids' imaginations run wild.
Washi Tape Designs
Washi tape is a versatile and colorful tape that can be used to create intricate window designs. Choose a few different colors and patterns of washi tape, and use them to create stripes, polka dots, or other fun designs on your windows.
Window Decals
Window decals are an easy and fun way to decorate your windows without any mess. They come in a variety of shapes and designs, from flowers and animals to letters and numbers. Let your kids choose their favorites and stick them to the windows for a colorful and fun display.
In conclusion, window art is a great way to add some personality and fun to your home's windows. Whether you choose to create a temporary sun catcher or a more permanent window mural, there are plenty of options for kids of all ages and artistic abilities. So get creative and start decorating your windows today!